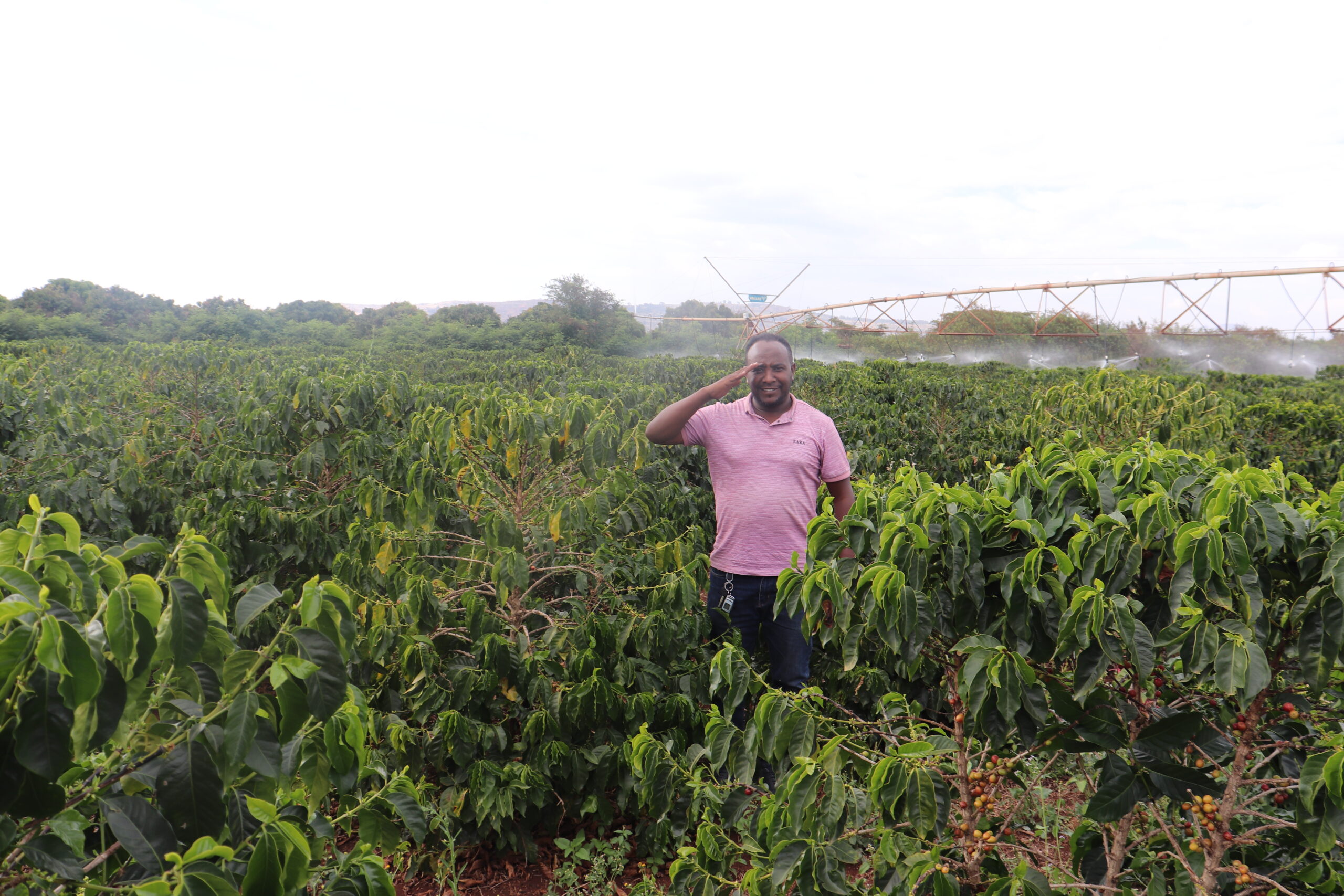 Details
Region: Amhara
Zone: Awi
Woreda: Ayehu Guagus
Altitude: 1,600 – 1,800 meters above sea level
Owner: Ethio Agri Ceft
Process: Washed
Varietal: K7
Screen Size: 14+
Bag Weight: 60kg
Grain Pro: Of course!
Cupping Notes
Aroma: Citrus, fresh cherry and mollasses
Flavor: Rosemary, thyme, sweet citrus & lemon grass with hints of mollasses
Body: Juicy body
Acidity: Bright and citrusy
Certifications: Rain Forest Alliance (RFA)
Owned by our partners Ethio AgriCeft, the Ayehu Coffee Farm (ACF) is 518 hectares in size and sits at an altitude of 1,600 – 1,800 m.a.s.l. Ayehu presents a unique coffee by virtue of it being situated outside of Ethiopia's traditionally famous coffee producing regions such as Oromia and SNNPR (Southern Reigion). Coming from the fertile highlands of the Amhara Region in Northwestern Ethiopia, it did not take long for Ayehu to make it to the league of premium coffees. This is a testament to the great potential in the region to become one of the main coffee producing areas in all of Ethiopia.
Approximately 160KM south of Bahir Dahr is where you will find the ACF. The land here is actually lower than Addis, and is therefore warmer with temperatures ranging between 18 – 22°C year round. The rainy season runs from early June to September with percipitation levels as high as 430mm before tapering off to 10mm. The dry season runs from November to April and brings very little rainfall; however, this is where the Ayehu Coffee farm shines as they have invested in a rotating irrigator which keeps the coffee trees hydrated from November – April. The farm is reportedly the only one in the country that uses this type of technology.
The farm is managed by Mr. Belay Minase who has been working in the coffee industry for over 30 years and has been the manager at the farm for 14 years. "I started working in coffee young, helping my parents farm the trees around our house. Me and my brothers did not like coffee or farming, we wanted to move to Addis Ababa" Belay explains. "When I moved to Addis, my first job was in coffee processing, and here I saw bigger opportunities"
The Ayehu Coffee Farm employs +/- 250 locals which all come from the Ayehu Guagusa Woreda (the neighborhood where the farm is located). The farm is one of the largest contributors to the local economy and is well known amongst the community.
Like all of Ethio Agri Ceft's farms, the workers are paid market wages, provided with free accommodations, meals, and access to an on-site medical facility during the harvest season. The ACF's on-site residences for workers was built of exceptional quality (relatively speaking) and was quite spacious as it occupies approximately 13.42 hectares of the total farm.
The farm also places a high emphasis on corporate social responsibility through undertaking various initiatives including:
Distributing coffee seedlings to local farmers
Donation of educational material & stationary (textbooks, pencils, papers, etc.)
Formation of a COVID-19 assessment & protection team for the woreda
Monetary contributions to local economy to help bolster the infrastructure, security and for the creation of shelters for homeless & refugees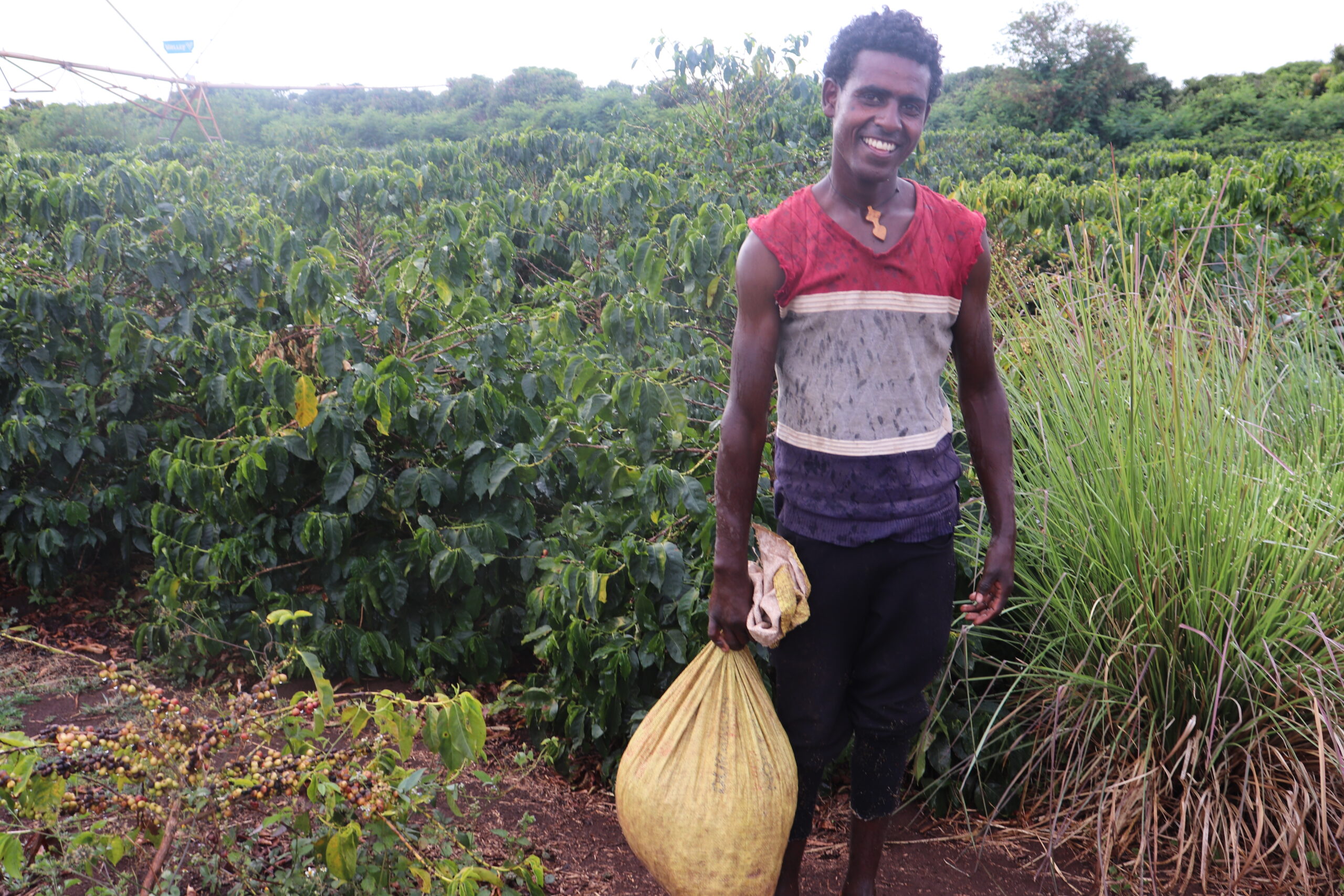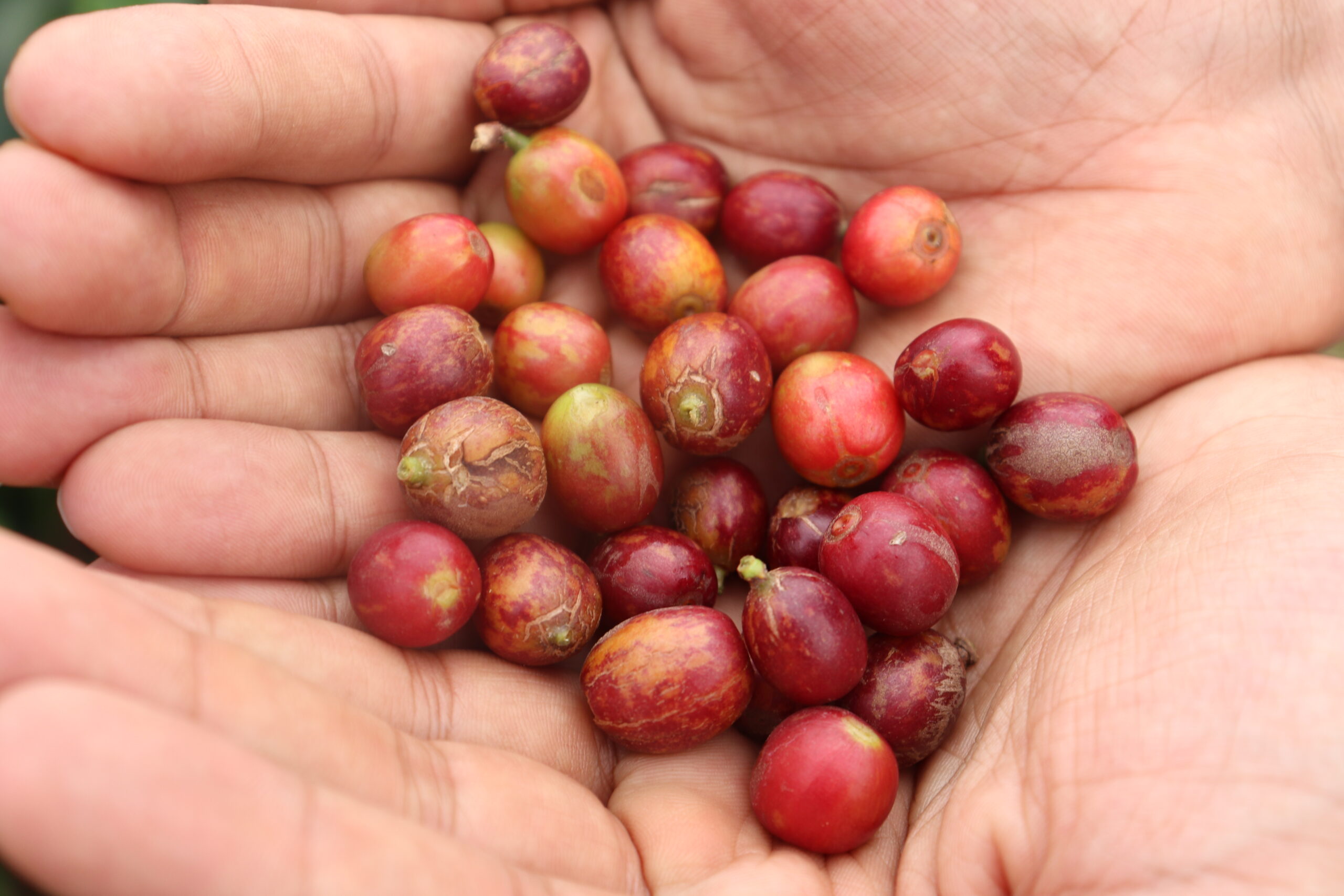 Along with the rotating irrigator, the Ayehu Coffee Farm utilizes machinery to pulp, dry and hull their coffee. The pulping station sits on approximately 4 hectares of land and is comprised of several washing tanks, a pulping machine (demucilager), an artificial dryer and a huller.
Once the coffee cherries begin to turn dark red, they are carefully hand picked and taken to the pulping station. For washed processed Ayehu, the cherries are loaded into the demucilager which pulps the beans to remove the skin before being washed in the fermentation tanks for 1.5 days. After which they are either laid out on traditional drying beds for 10-15 days, or placed into their new artificial air dryer which can get the job done in as little as 24 hours. These guys are serious about their machines!
Cherries processed naturally (sundried) are handpicked and immediately laid out to dry on the drying beds before being pulped to remove the mucilage.
Once these coffees have been pulped & dried they are ready to be bagged and transported to Addis Ababa where they will be hulled to remove the parchment!