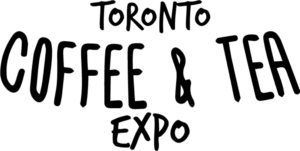 Toronto Coffee & Tea Expo 2019
Quick Notes and Shout-outs
We dropped by the 3rd annual expo to talk shop with industry folk and taste the local roasting talents and of course take the obligatory flower wall "Brew-tiful" photo. Unfortunately, due to scheduling conflicts we were only able to attend on the Sunday (May 5th). We're a bit tardy but we thought it necessary to shout-out some of the local talent…
BAROCCO caffé artigianale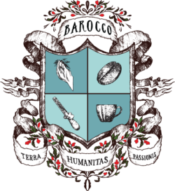 It was quite the experience spending the majority of our time talking to the guys at the Barocco stall. The ever so knowledgeable Karl Edmond, one of Barocco's master roasters, was ever so gracious to school us on their blends, origins, brewing ideology and origins. With his over 15 years in the game and counting, we'll take all the knowledge he's willing to pour out. After sampling a few pour-overs, we naturally gravitated towards the African sourced beans. It's not everyday that someone is willing to serve up a free grade 1, limited edition Yirgacheffe pour-over. We salivated at the opportunity. Barocco did not disappoint; the obligatory fruity notes drowned the palette like the first rains of February in Ethiopia. Karl would probably do a better job describing the tasting notes, so we'll leave the rest to him.
We're curious to see what Karl might achieve with our Yirgacheffe or Sidamo. If you peruse barocco-coffee.com you'll see several of their blends incorporating an African bean. If you're curious to see the gurus at work, their roastery is located in the north east end of Mississauga, 1020 Meyerside Drive. We've haven't visited yet but hope to make it there some day soon.
At the time of writing, Barocco is currently not affiliated with or a client of Cabey Café.
Galabean – Galápagos Specialty Coffee

Worlds apart come together at events like these. We made it a point to show face at the Galabean stall and support our guy Carlos.
To our surprise, after about 20 minutes waiting in line (Torontonians love lines), we find a solo Carlos, double fisting goose-necks and aeropressing like it's going out of style. His volcanic soil grown coffee garnered quite the attention that day and rightfully so. Sure, we can give our take on the textures, aromas and tasting notes but it wouldn't to it justice and you probably wouldn't believe us; best to just grab a bag see at galabean.com.
At the time of writing, Galabean is currently not affiliated with or a client of Cabey Café.
Stone Temple Coffees
We capped off this years Coffee and Tea Expo with the two most ingratiating fellows, Ryan and Ross Saunders of Stone Temple Coffees. Ryan was kind enough to have a chat with us and share the story of Stone Temple Coffees. From scuba diving instructing to wine making in 2011 to specialty coffees in 2014; it's quite a story. With a passion for unique flavor profiles Stone Temple is a certified organic member (O.C.I.A.) which as he says, is no easy task.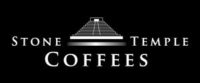 Unfortunately, there was no Ethiopian Yirgacheffe left for us to sample, but Ryan had some single origin Peruvian for us to try. Lightly roasted, this mild bodied bean had a pleasant finish. Of course, we're biased to the Ethiopian beans so we'll reserve judgement until we try his Yirgacheffe.
Stone Temple Coffees is currently not affiliated with or a client of Cabey Café.
Can't wait till the next one comes around.